Ukraine & Global Food Crisis of 2022: Mitigating Food Insecurity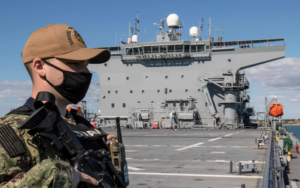 Russia's invasion of Ukraine set the wheels in motion for the Global Food Crisis of 2022. The rise in prices prompted an increase in alternative sources of supply, but only after several difficult months. The US Military has an underappreciated role in preparing for the next food supply shock by applying downward pressure on food prices. The paper uses a pricing-based food supply shock model to understand food insecurity and establishes a role for US military stabilization activities to mitigate the destabilizing effects of food insecurity.
This paper to be included as a chapter in the upcoming book:
"The Great Power Competition Volume 5" published by Springer Nature.
Click on the links below to read or download this paper.