Somalia Country Profile – Social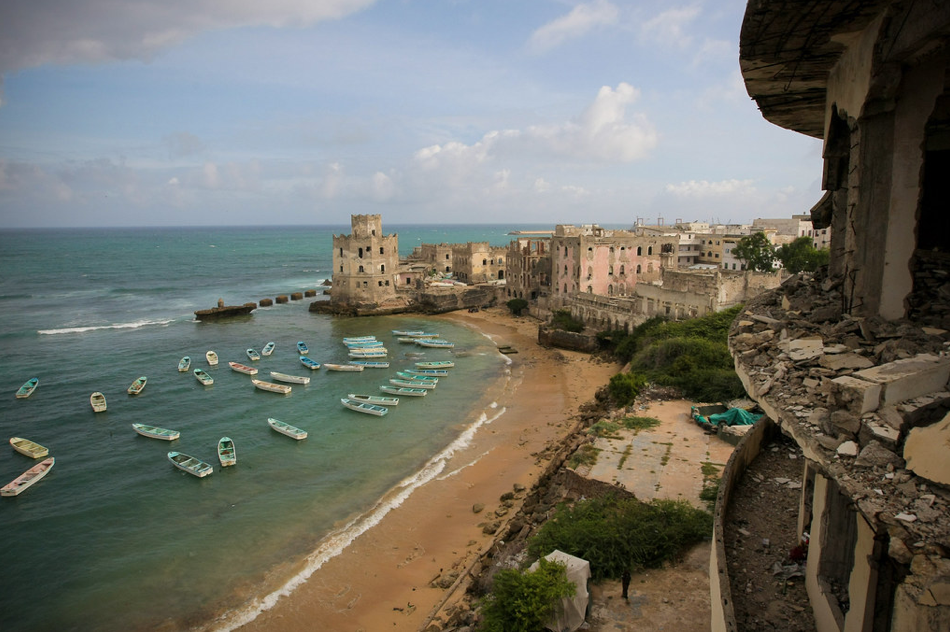 From Cia Facebook (Page last updated on October 09, 2020)
Population: 11,757,124 (July 2020 est.) /note: this estimate was derived from an official census taken in 1975 by the Somali Government; population counting in Somalia is complicated by the large number of nomads and by refugee movements in response to famine and clan warfare
Nationality: Somali(s)
Ethnic groups: Somali 85%, Bantu and other non-Somali 15% (including 30,000 Arabs)
Languages: Somali (official, according to the 2012 Transitional Federal Charter), Arabic (official, according to the 2012 Transitional Federal Charter), Italian, English
Religions: Sunni Muslim (Islam) (official, according to the 2012 Transitional Federal Charter)
Demographic profile:
Somalia scores very low for most humanitarian indicators, suffering from poor governance, protracted internal conflict, underdevelopment, economic decline, poverty, social and gender inequality, and environmental degradation. Despite civil war and famine raising its mortality rate, Somalia's high fertility rate and large proportion of people of reproductive age maintain rapid population growth, with each generation being larger than the prior one. More than 60% of Somalia's population is younger than 25, and the fertility rate is among the world's highest at almost 6 children per woman – a rate that has decreased little since the 1970s.
A lack of educational and job opportunities is a major source of tension for Somalia's large youth cohort, making them vulnerable to recruitment by extremist and pirate groups. Somalia has one of the world's lowest primary school enrollment rates – just over 40% of children are in school – and one of world's highest youth unemployment rates. Life expectancy is low as a result of high infant and maternal mortality rates, the spread of preventable diseases, poor sanitation, chronic malnutrition, and inadequate health services.
During the two decades of conflict that followed the fall of the SIAD regime in 1991, hundreds of thousands of Somalis fled their homes. Today Somalia is the world's third highest source country for refugees, after Syria and Afghanistan. Insecurity, drought, floods, food shortages, and a lack of economic opportunities are the driving factors.
As of 2016, more than 1.1 million Somali refugees were hosted in the region, mainly in Kenya, Yemen, Egypt, Ethiopia, Djibouti, and Uganda, while more than 1.1 million Somalis were internally displaced. Since the implementation of a tripartite voluntary repatriation agreement among Kenya, Somalia, and the UNHCR in 2013, nearly 40,000 Somali refugees have returned home from Kenya's Dadaab refugee camp – still houses to approximately 260,000 Somalis. The flow sped up rapidly after the Kenyan Government in May 2016 announced its intention to close the camp, worsening security and humanitarian conditions in receiving communities in south-central Somalia. Despite the conflict in Yemen, thousands of Somalis and other refugees and asylum seekers from the Horn of Africa risk their lives crossing the Gulf of Aden to reach Yemen and beyond (often Saudi Arabia). Bossaso in Puntland overtook Obock, Djibouti, as the primary departure point in mid-2014.
---
a. Rule of Law. Respect for the Rule of Law at a national level in Somalia remains tenuous at best. While there are many codified ramifications for illegal behaviors, the FGS does not have the wherewithal—in either intent or practical reality—to enforce the laws. Despite several U.S. Agency for International Development (USAID)-facilitated peace forums, the judicial and detention systems remain broken and corrupt, with justice still served at local institutional levels only. However, a landmark ruling in Somalia's Puntland state sentenced five men to prison for gang raping a teenage girl and badly beating up another. It is precedent-setting in a country where sexual violence is rarely prosecuted. In May 2018, the Somalia Council of Ministers approved a Sexual Offenses Bill to strengthen investigative procedures and prosecutions for sexual crimes
---
[i] Van Lehman, Daniel and Benstead, Lindsay. Protecting Somali Minorities is Good Military Strategy, Lobe Log, 19 June 2019. https://lobelog.com/protecting-somali-minorities-is-good-military-strategy/
These products are the results of academic research and intended for general information and awareness only. They include the best information publicly available at the time of publication. Routine efforts are made to update the materials; however, readers are encouraged to check the specific mission site at https://amisom-au.org.