Mali and MINUSMA – Recent Situation Updates
Last update on: 24 November 2020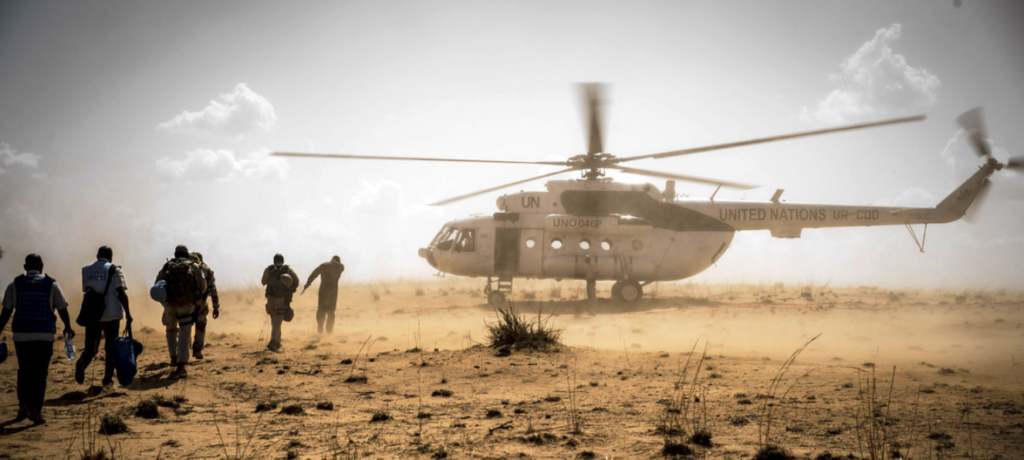 ---
---
Updates from Mali by IPI, and Global Conflict Tracker:
---
Assessing the Effectiveness of the United Nations Mission in MALI – MINUSMA, by EPON (Effectiveness of Peace Operations Network) – Report
---
---
Upadte from UN Secretary-Gereral's Report on Mali dated June 2, 2020.
Major developments during April and May, 2020
Legislative elections; Para 2. Building on the momentum generated by the inclusive national dialogue, legislative elections were held on 29 March and 19 April in a peaceful context despite insecurity and fear related to the coronavirus disease (COVID-19) pandemic. Voter turnout was reported at 36 percent for the first round and 35 percent for the second round. Some 5,000 national observers were deployed throughout the country. A number of incidents were recorded, including the kidnapping of candidates, local and traditional leaders and electoral officials, the destruction of electoral materials and interference by armed groups. Opposition leader and President of the Union pour la république et la démocratie party, Soumaïla Cissé, was abducted by alleged violent extremists on 25 March while campaigning in his stronghold of Niafunké, in Timbuktu Region. Efforts to liberate Mr. Cissé, coordinated by the Government, continue.
Implementation of the Agreement on Peace and Reconciliation in Mali; Para 4. Notwithstanding progress with the elections, the international mediation team noted continuing disagreements between the signatory parties, which impeded the swift implementation of certain key elements of the Agreement on Peace and Reconciliation in Mali, particularly the redeployment of residual elements of the reconstituted army to Kidal.
Stabilization and restoration of State authority in the center; Para 10. Government efforts in support of dialogue and reconciliation initiatives continued, but at a slower pace, within the framework of the Cadre Politique de Gestion de la Crise au Center du Mali. Owing to its focus on the elections and restrictions in the context of COVID-19, the Government suspended some field activities in late March, including in Bankass and Douentza circles in Mopti Region.
Regional developments; Para 14. Prevailing terrorist threats compounded by the pandemic remained the main concern of countries in the Sahel region, with terrorist groups continuing to capitalize on the lack of state presence in many areas. Burkina Faso, Mali, and the Niger intensified counter-terrorism operations in the tri-border area, in coordination with French forces. As a result, six hostages held by Islamic State in the Greater Sahara were freed in Gargassa and Fererio, Burkina Faso, and several members of the group were killed.
Security developments; Para 17. Terrorist groups affiliated with Al-Qaida and Islamic State continued to attack security forces and civilians in northern and central Mali, while further clashes between those groups were reported. Civilians continued to be the victims of violence committed by terrorist groups and the targets of attacks across community lines in central Mali. During the reporting period, a total of 169 civilians were killed and 79 were injured in 190 incidents, representing a decrease from the previous reporting period. Mopti Region accounted for more than 51 percent of the incidents.
Other sources:
https://news.un.org/en/story/2020/05/1063662
https://www.aljazeera.com/news/2020/05/mali-elections-constitutional-court-confirms-results-200501075229287.html
https://www.aljazeera.com/news/2020/04/polls-open-mali-runoff-elections-coronavirus-threats-200419055608539.html
https://news.un.org/en/story/2020/03/1060542
https://www.voanews.com/africa/mali-votes-long-delayed-parliamentary-election
https://www.stripes.com/news/africa/a-tiny-army-is-fighting-for-20-million-lives-can-mali-s-military-grow-fast-enough-1.621998
https://www.hrw.org/news/2020/03/18/mali-army-un-fail-stop-massacre#
https://www.voanews.com/africa/mali-army-redeploys-symbolic-former-rebel-bastion
https://www.france24.com/en/20200210-exclusive-mali-s-president-acknowledges-dialogue-with-jihadist-leaders
---
---
These products are the results of academic research and intended for general information and awareness only. They include the best information publicly available at the time of publication. Routine efforts are made to update the materials; however, readers are encouraged to check the specific mission sites at https://minusma.unmissions.org/en or https://peacekeeping.un.org/en/mission/minusma.