Congo (DRC) Country Profile – Government/Politics
Last update on: 13 September 2020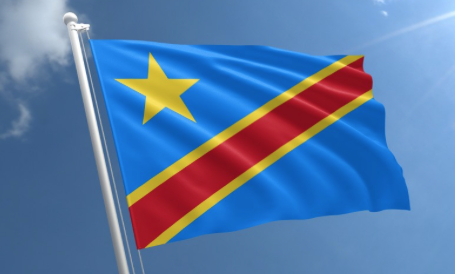 from CIA Factbook (Page last updated on October 06,2020)
Government type: semi-presidential republic.
Capital: Kinshasa
Administrative divisions: 26 provinces (provinces, singular – province); Bas-Uele (Lower Uele), Equateur, Haut-Katanga (Upper Katanga), Haut-Lomami (Upper Lomami), Haut-Uele (Upper Uele), Ituri, Kasai, Kasai-Central, Kasai-Oriental (East Kasai), Kinshasa, Kongo Central, Kwango, Kwilu, Lomami, Lualaba, Mai-Ndombe, Maniema, Mongala, Nord-Kivu (North Kivu), Nord-Ubangi (North Ubangi), Sankuru, Sud-Kivu (South Kivu), Sud-Ubangi (South Ubangi), Tanganyika, Tshopo, Tshuapa.
Constitution:
history: several previous; latest adopted 13 May 2005, approved by referendum 18-19 December 2005, promulgated 18 February 2006.
amendments: proposed by the president of the republic, by the government, by either house of Parliament, or by public petition; agreement on the substance of a proposed bill requires absolute majority vote in both houses; passage requires a referendum only if both houses in joint meeting fail to achieve three-fifths majority vote; constitutional articles, including the form of government, universal suffrage, judicial independence, political pluralism, and personal freedoms, cannot be amended; amended 2011.
Legal system: civil law system primarily based on Belgian law, but also customary and tribal law.
Executive branch:
chief of state: President Felix TSHISEKEDI (since 24 January 2019).
head of government: Prime Minister Sylvestre ILUNGA Ilunkamba (since 20 May 2019); Deputy Prime Ministers Jose MAKILA, Leonard She OKITUNDU, Henri MOVA Sankanyi (since February 2018).
cabinet: Ministers of State appointed by the president.
elections/appointments: president directly elected by simple majority vote for a 5-year term (eligible for a second term); election last held on 30 December 2018 (next to be held in December 2023); prime minister appointed by the president.
election results: Felix TSHISEKEDI elected president; percent of vote – Felix TSHISEKEDI (UDPS) 38.6%, Martin FAYULU (Lamuka coalition) 34.8%, Emmanuel Ramazani SHADARY (PPRD) 23.9%, other 2.7%; note – election marred by serious voting irregularities.
Legislative branch:
description: bicameral Parliament or Parlement consists of:
Senate (108 seats; members indirectly elected by provincial assemblies by proportional representation vote; members serve 5-year terms).
National Assembly (500 seats; 439 members directly elected in multi-seat constituencies by proportional representation vote and 61 directly elected in single-seat constituencies by simple majority vote; members serve 5-year terms).
elections:
Senate – last held on 19 January 2007 (follow-on election has been delayed).
National Assembly – last held on 30 December 2018.
election results:
Senate – percent of vote by party – NA; seats by party – PPRD 22, MLC 14, FR 7, RCD 7, PDC 6, CDC 3, MSR 3, PALU 2, other 18, independent 26; composition – men 103, women 5, percent of women 4.6%.
National Assembly – percent of vote by party – NA; seats by party – PPRD 62, UDPS 41, PPPD 29, MSR 27, MLC 22, PALU 19, UNC 17, ARC 16, AFDC 15, ECT 11, RRC 11, other 214 (includes numerous political parties that won 10 or fewer seats and 2 constituencies where voting was halted), independent 16; composition – men 456, women 44, percent of women 8.8%; total Parliament percent of women 8.1%;note – the November 2011 election was marred by violence including the destruction of ballots in 2 constituencies resulting in the closure of polling sites; election results were delayed 3 months, strongly contested, and continue to be unresolved.
Judicial branch:
highest courts: Court of Cassation or Cour de Cassation (consists of 26 justices and organized into legislative and judiciary sections); Constitutional Court (consists of 9 judges)
judge selection and term of office: Court of Cassation judges nominated by the Judicial Service Council, an independent body of public prosecutors and selected judges of the lower courts; judge tenure NA; Constitutional Court judges – 3 nominated by the president, 3 by the Judicial Service Council, and 3 by the legislature; judges appointed by the president to serve 9-year non-renewable terms with one-third of the membership renewed every 3 years
subordinate courts: State Security Court; Court of Appeals (organized into administrative and judiciary sections); Tribunal de Grande; magistrates' courts; customary courts
---
Political Geography.
Elections were held in January 2019, naming Felix Tshisekedi of the Union for Democracy and Social Progress (UDPS) and the CACH Coalition for Change, the new President. The electoral commission upheld the election results, despite known irregularities in voting. The Constitutional Court also upheld the decision after several days of legal challenges (MONUSCO at a Glance Feb 2019).[i]
Tshisekedi is largely considered to be former President Joseph Kabila's chosen successor. Kabila ruled the country for 20 years (1998-2018). His administration was characterized by corruption and human rights abuses.
The CACH coalition won a majority of Parliamentary seats, allowing them to select a Prime Minister to run the government (Guardian 09 February 2019).[ii] On 20 May 2019, Sylvestre Ilunga Ilunkamba, former head of the railway system, was named the next Prime Minister (France 24, 20 May 2019).[iii] After his appointment was announced, Ilunkamba thanked former President Kabila for selecting him (France 24). Ilunkamba also said he would prioritize "education, health, security and establishing peace" (France 24).
[i] MONUSCO At a Glance, February 2019 https://monusco.unmissions.org/sites/default/files/factsheet_monusc_february_2019-_english.pdf
[ii] Congo's Election: A Defeat for Democracy, a Disaster for the People. The Guardian, 9Feb2019 by Ibrahim, Mo and Doss, Alan. Doss is the President of the Kofi Annan Foundation. https://www.theguardian.com/global-development/2019/feb/09/democratic-republic-of-the-congo-election-a-defeat-for-democracy-disaster-for-people-mo-ibrahim
[iii] DR Congo's Tshisekedi names new Prime Minister, France 24, 20 May 2019. https://www.france24.com/en/20190520-dr-congos-tshisekedi-names-new-prime-minister
---

---
These products are the results of academic research and intended for general information and awareness only. They include the best information publicly available at the time of publication. Routine efforts are made to update the materials; however, readers are encouraged to check the specific mission sites at https://monusco.unmissions.org/en or https://peacekeeping.un.org/en/mission/monusco.