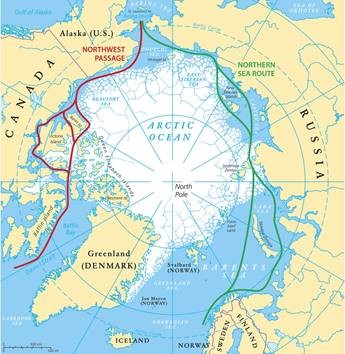 Maritime Stability Operations – China: Bullying Their Way Into the Arctic -The US Geological Survey estimates that the Arctic holds approximately 90 billion barrels of undiscovered oil which is about 13 percent of global estimates and 30 percent of the Earth's undiscovered natural gas.[i] This increase in regional shipping and resource mining may cause regional instability in the Arctic as China, Russia, and the United States and its Arctic State partners compete to ensure their interests are attended to in this newly marketable portion of the Arctic.
[i] Lino, Marissa, 2020, "Understanding China's Arctic activities." Accessed March 1, 2021. https://www.iiss.org/blogs/analysis/2020/02/china-arctic
To read the full article click on the link below. To download the article click on the download button below.
---