Human Security in U.S. Military Operations: A Primer for DOD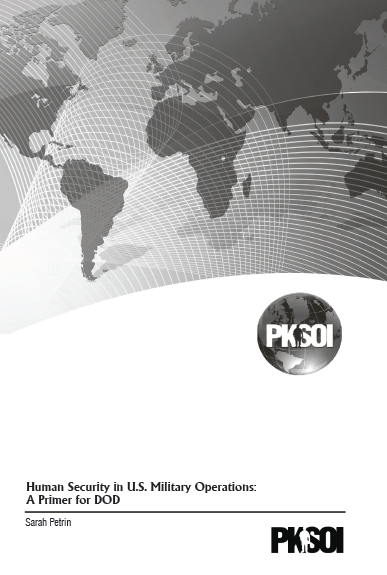 The U.S. Army has always worked among people in areas of conflict. In recent times, the United States and the North Atlantic Treaty Organization (NATO) are wrestling with what human security means, how military operations impact it, and what can be done to mitigate the harm. This primer is published to inform those within DOD working in this area, whether commanders, planners or curious soldiers and civilians. If we have learned nothing else in the past 20 years of war and its aftermath, it should be that the human domain is complex. If we fail to get our efforts right in these areas, we may well have tactical successes and strategic failure.
To read the full paper click on the link below. To download this paper click on the button below.