Mali Country Profile – Government/Politics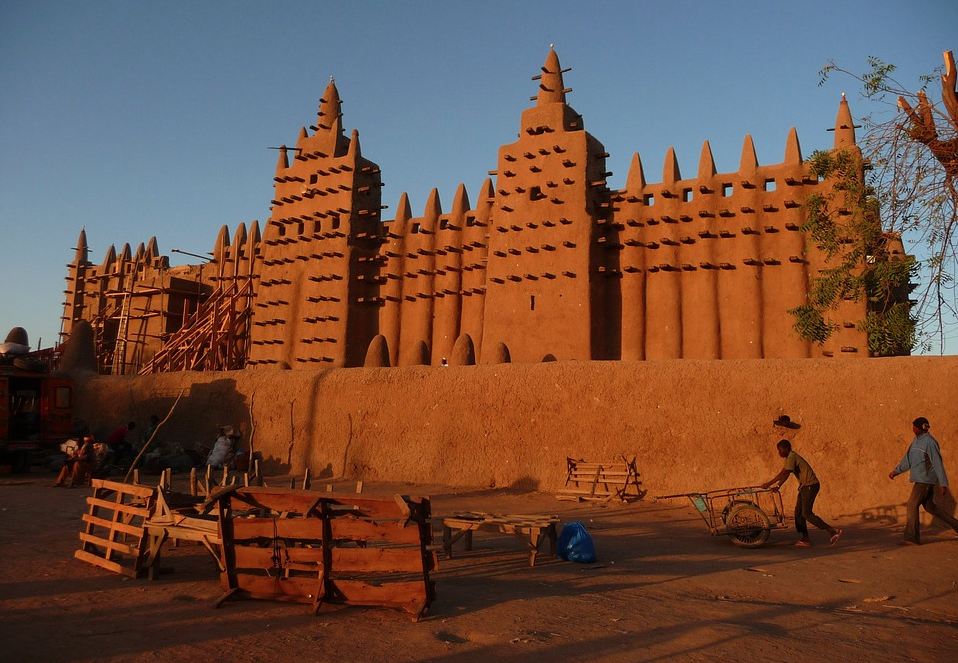 from the CIA Factbook (Page last updated on October 13, 2020)
Government type: semi-presidential republic
Capital: Bamako
Administrative divisions: 10 regions and 1 district*; District de Bamako*, Gao, Kayes, Kidal, Koulikoro, Menaka, Mopti, Segou, Sikasso, Taoudenni, Tombouctou (Timbuktu); note – Menaka and Taoudenni were legislated in 2016.
Independence: 22 September 1960 (from France)
Constitution:
history: several previous; latest drafted August 1991, approved by referendum 12 January 1992, effective 25 February 1992, suspended briefly in 2012.
amendments: proposed by the president of the republic or by members of the National Assembly; passage requires two-thirds majority vote by the Assembly and approval in a referendum; constitutional sections on the integrity of the state, its republican and secular form of government, and its multiparty system cannot be amended; amended 1999.
Legal system: civil law system based on the French civil law model and influenced by customary law; judicial review of legislative acts in the Constitutional Court
Executive branch:
chief of state: President of transitional government, Bah NDAW (since 25 September 2020); vice president of the transitional government, Assimi GOITA (since 25 September 2020); former president Ibrahim Boubacar KEITA was deposed by the Malian military on 18 August 2020; on 21 September, a group of 17 electors chosen by the Malian military junta, called the National Committee for the Salvation of the People (NCSP), selected former Malian defense minister and chairman of the NCSP, Bah NDAW, as transitional president, and retired Malian Army Colonel Assimi GOITA as transitional vice president; the transitional government was inaugurated on 25 September 2020.
head of government: Prime Minister Moctar OUANE (appointed by the transitional government on 27 Sep 2020; former PM Boubou CISSE was removed on 18 August 2020 following the military coup).
cabinet: Council of Ministers appointed by the prime minister.
elections/appointments: president directly elected by absolute majority popular vote in 2 rounds if needed for a 5-year term (eligible for a second term); election last held on 29 July 2018 with a runoff on 12 August 2018; prime minister appointed by the president.
election results: Ibrahim Boubacar KEITA elected president in second round; percent of vote – Ibrahim Boubacar KEITA (RPM) 77.6%, Soumaila CISSE (URD) 22.4%.
Legislative branch:
description: unicameral National Assembly or Assemblee Nationale (147 seats; members directly elected in single and multi-seat constituencies by absolute majority vote in 2 rounds if needed; 13 seats reserved for citizens living abroad; members serve 5-year terms)
note – the National Assembly was dissolved on 18 August 2020 following a military coup and the resignation of President KEITA.
elections: last held on 30 March and 19 April 2020 (prior to the August 2020 coup, the next election was scheduled to be held in 2025).
election results: percent of vote by party – NA; seats by party – NA composition – NA.
Judicial branch:
highest courts: Supreme Court or Cour Supreme (consists of 19 judges organized into judicial, administrative, and accounting sectons); Constitutional Court (consists of 9 judges).
judge selection and term of office: Supreme Court judges appointed by the Ministry of Justice to serve 5-year terms; Constitutional Court judges selected – 3 each by the president, the National Assembly, and the Supreme Council of the Magistracy; members serve single renewable 7-year terms.
subordinate courts: Court of Appeal; High Court of Justice (jurisdiction limited to cases of high treason or criminal offenses by the president or ministers while in office); administrative courts (first instance and appeal); commercial courts; magistrate courts; labor courts; juvenile courts; special court of state security.
---
---
These products are the results of academic research and intended for general information and awareness only. They include the best information publicly available at the time of publication. Routine efforts are made to update the materials; however, readers are encouraged to check the specific mission sites at https://minusma.unmissions.org/en or https://peacekeeping.un.org/en/mission/minusma.